Back to Search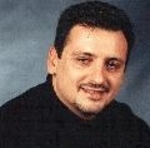 Rick Robinson
Broker/Owner
Rick Robinson became a real estate agent in February 1991 during a recession. At the time of licensing, interest rates were into he double digits. A lot has changed! One thing that never changes is selling real estate; Rick continues to be in the top 10 realtors in Wayne County and is an excellent leader to all of his agents. In April of 2000 Rick decided to start his own brokerage & Robinson Real Estate was born. He has sold in every economic environment imaginable & knows this areas real estate market like the back of his hand. Rick has over twenty years proven sales experience in residential, commercial/Investment real estate and foreclosures. Since the inception of Robinson Real Estate, we have grown to a sales team of several multimillion-dollar sellers that are full time agents. Our agency is one of the top agencies around that deals with foreclosures, and has mastered the HUD contracts. We are the leading brokerage when it comes to providing personalized customer service & we make it our mission to please everyone. We excel at all aspects of the real estate transaction whether it is for the buyer side, seller side or both! Take some time & look around our website & I look forward to working with you.
Education: 7659393161
Languages: English
Area Covered: Proud to serve Wayne, Union, Fayette, Henry and Wayne Counties.
Experience: 25
Contact Me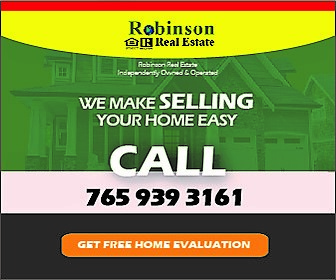 Robinson Real Estate
independently owned & operated
234 S 5th St, Richmond, Indiana, 47374