Back to Search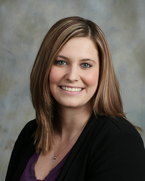 Lori M Spence
Referring Broker Associate
I have worked in Real Estate for over almost 2 years. I started as an assistant and worked my way up to a Broker's associate. I received my brokers license for Indiana in June of 2013 and I obtained my Sales Associate License in Ohio. I am a graduate from Indiana University with a major in Biochemistry and a minor in mathematics. I chose to do real estate when I was a Junior in college. At that time it was just a job to pay the bills, but then my love for the business grew into a career. I have great mentors. I graduated in 2008 from Eaton High School in Eaton Ohio. I also attended Miami Valley Career Technology School in Englewood for my Junior and Senior year of high school. I went there for the Biotechnology program and excelled at that. I have previously worked as an STNA/CNA at a nursing home, a Pharmacy Technician and a Store Manager of a restaurant.
I am now a Referral Real Estate agent here to help an assist with your Real Estate Needs. I realize that purchasing property is the biggest investment most will make, and I am here to smooth out the bumps in the road to get you to the closing table. I have dealt with first time home buyers, investors, commercial properties, luxury homes, foreclosures, down sizing clients, up sizing clients, FSBO and senior citizens. I work hard so you do not have to, and get results quickly. Don't let buying or selling a home stress you out. Let me take the challenge of getting your home sold or finding your dream house, so you don't have to.
Call me today, "I'll Get You Moving!!" (937)-620-3345.
Education: Indiana University- Bachelors Degree MVCTC- Certificate in Biotechnology Eaton High School- Diploma
Languages: English
Speciality: Residential First Time Home Buyers Senior Citizens Investment Properties
Area Covered: Wayne County, Union County, Fayette County, Henry County, Randolph County Ohio Counties will be added once I am Licensed.
Experience: 3 Years
Contact Me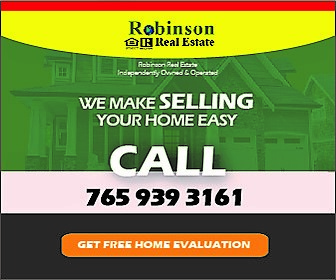 Robinson Real Estate
independently owned & operated
234 S 5th St, Richmond, Indiana, 47374